Since its inception in 2018, The 
Wholesale CBD
 is the reference site in the sale of flowers of CBD in wholesale. Our online store offers you the best choice on the varieties of flowers while making you benefit from the lowest prices.
If you want to order certified products in large quantities, just trust The CBD Wholesaler! Discover now our complete offer on flowers.
Our catalog of CBD flowers in bulk or in pots
Why choose to buy our CBD flowers in bulk?
As a wholesaler of CBD flowers, we only offer you high quality products. All our flowers are selected with the greatest care thanks to a daily follow-up of the work done in our partner farms. We also guarantee you the best quality-price ratio as well as orders shipped within 24 hours after receipt of your payment.
Naturally produced CBD flowers
Before choosing our partner suppliers, we visited their farms located in Switzerland and Italy. In this way, we were able to discover the installations and the know-how of these producers. We then selected our future partners based on specific criteria regarding the flowers (size, freshness, aroma, appearance, etc.).
It is no coincidence that we are able to offer you products of the highest quality. All the flowers available for sale on our site have been produced in a completely natural way. You will not find any trace of pesticides or GMOs in any of the varieties you are interested in. If you wish to require only the best, The Wholesaler CBD is made for you.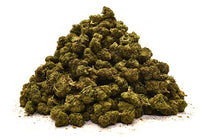 What are the advantages of a CBD flower wholesaler?
Currently, flowers are the most sought-after CBD products among users. By choosing The CBD Wholesaler, you will be able to order flowers in large quantities, which is the ideal solution to meet this growing demand. Our store gives you the choice between many varieties and offers you only high quality flowers, all at extremely attractive prices. Buying CBD flowers in bulk is a great way to reduce costs.
 At the same time, we test each product with LEAF, an independent French laboratory, to ensure compliance with current legislation. You are guaranteed to receive flowers with a THC content of less than or equal to 0.3%. We show the greatest transparency on this subject since you will find the results of the analyses inside each package and on each product sheet available online. Finally, The Wholesaler CBD guarantees you deliveries made in the shortest possible time. We ship each order within 24 hours of receipt of payment, which means that you will receive your package within 3 business days.
FAQ
Is the sale of CBD flowers legal in France?
The sale of CBD flowers is perfectly legal in France, provided that the legislation in force is respected. Thus, each product sold must have a THC level lower or equal to 0.3%. For our part, we test all our flowers with LEAF, an independent French laboratory, to ensure compliance with the legislation in force.
What is the level of CBD in our flowers?
It all depends on the variety of flowers you want to order. On average, the rate of CBD present in our flowers is between 3 and 12%.
Where are our CBD flowers grown to buy in bulk?
Our CBD flowers are grown in farms located in Switzerland and Italy. For the most part, they are grown in greenhouses, which allows them to enjoy the benefits of nature while being protected from pests.
How are our CBD flowers packaged?
For wholesale and bulk sales, our CBD flowers are packaged in transparent plastic bags and hermetically sealed. For retail, our CBD flowers are placed in glass jars of 2g, 5g or 10g.
How are our CBD flowers delivered in large quantities?
Each package is shipped via La Poste Colissimo within 24 hours after receipt of payment. The delivery is made at your home, against signature of the recipient. On average, it takes between 1and 3 working days before receiving your order.
Why trust us as a CBD flower wholesaler?
The CBD Wholesaler is the reference site for all things related to wholesale CBD flowers. We offer only certified and quality products, all at extremely attractive prices. You also have a wide choice of flower varieties.